Month of May
Hello all NHS members! Happy May, we've made it to the end of the year! We have a few announcements to make as we close out the year of 2017-2018.

First off, Habitat for Humanity never gave us a slot for the second date we requested to volunteer for them. As a result, we will have to settle for the date they did give us: June 7th. If you sign up for this date, you can add 8 hours to your service log for either this year or next year. Have either Mr. Lockamy or Ms. Gambino sign off on the hours for this event! Sign up quickly! As of the time of writing this announcement, there are only 14 slots left! You can sign up using the link here: https://habitatwake.volunteerhub.com/lp/stemnhschapter/.

Speaking of service hours, the service forms are due this month. Remember, each NHS member inducted this year is required to have completed 15 hours of service, while all other members are required to have completed 30 hours. Turn in service logs to Ms. Gambino: they are due by Friday, May 18th at the latest!

On May 11th, we will be meeting after school to hear the speeches of all candidates running for office, and we will also be voting after all speeches have been given! Each candidate will be allotted 3 minutes to speak. Good luck to everyone running for office!

Our final meeting was originally scheduled for Wednesday, May 16th. However, due to WCPSS cancelling school on this day, we have moved the meeting to Tuesday, May 15th. While we are officially calling this a 'meeting' it will be more of a celebration, with ice cream, candy, and drinks. We will celebrate the end of the year, and announce the new executive officers of NHS!

While we know this year may not have been perfect within NHS, the entire executive board hopes you all enjoyed this year of service within the club. As always, we will be looking for ways to improve, and we hope you continue to serve in your community! As for the fate of these monthly announcements, that is no longer in our hands. The new executive board must decide if they would like to continue writing these as each new month comes around.

Thank you all for making this year enjoyable, and good luck to the next NHS office members! See you in August!


Month of April
Almost done! Happy April NHS members! We have some announcements this month: a lot pertaining to the NHS elections that are about to start. Let's get to it.

To start our announcements, we finally have a solid date for the Habitat for Humanity event. We know that we will have June 7th as our second date for Habitat. There are only 18 slots left at the time of writing this announcement. Here is the link for sign-ups: https://habitatwake.volunteerhub.com/lp/stemnhschapter/. Our other date will be given to us soon, and will take place sometime in Mid-May. These dates will be after the volunteer forms are due, however if you sign-up for the events, you can still report them on your volunteer sheet. The event counts for 8 hours of volunteer work.

We are currently working with executive board member David to organize an event at the Camden Street Learning Garden. Please be on the lookout for more information about this opportunity!

Now for elections: this year we have more collective candidates for the office positions than any other previous year. Here are the candidates for each position:

President:
Jessica Okpara
Alex Dobill
McKinna Estridge
Mohammed Guerrab

Vice President:
Jessica Okpara
Alex Dobill
Christiana Akinyemi
Rhyann Clarke
Mohammaed Guerrab

Secretary:
Chitra Srinivasan
Carson Cope

Treasurer:
Chitra Srinivasan
Mohammed Guerrab
Carson Cope

Parliamentarian:
Christiana Akinyemi
Mohammed Guerrab

Junior Liaison:
Naomi Bouedo
Eythan Suber
Marlee Schneider
Ana Ratanaphruks
Gabriel Perez-Botello

Speeches and voting for all candidates on Friday, May 11th after the high school day is over. Please limit your speeches to 3 minutes candidates! The final results of the elections will be given during the celebration meeting. The celebration meeting will be on Wednesday, May 16th. At this meeting, we will be serving ice cream, soda, and other treats of that nature. NHS volunteer forms will also be due on this date, and remember, 30 hours for members who started at the beginning of the year, and 15 for members who started this year!

That does it for this months announcements! Please email one of the executive board members or Mr. Lockamy if you have any questions!


Month of March
Happy March NHS members! We have a lot to get through for this month, so we'll just get right into it!

Welcome to all of our new National Honor Society Members! Congratulations for making it this far, and we look forward to all of your hard work as members of the Wake STEM chapter of NHS! Our chapter of National Honor Society now holds a new record for number of members, at a whopping 85 members!

Our first announcement is that we have a meeting planned for March 16th, at 2:20 PM (3/16/2018). This will be the first meeting with the new members, so it is important for everyone to attend! First off, make sure you keep your GPA at or above a 3.75. If your grade point average drops to far, you may be placed on suspension in the club. We are excited to announce that our Habitat for Humanity date has been given to us! Our dates are currently set for April 21st, and the 28th. Both of these dates fall on a Saturday, and are subject to change based on factors such as weather. Once again, there will be a limited amount of spots available for volunteering, so please fill out the form we send as soon as possible! The event should last somewhere from 6-8 hours (you may leave early if you must), and is a very enjoyable team building experience. The Charity Ball that we have been planning for the past couple of months is looking less likely to happen. Due to not having a large physical space available for our school, a limited amount of time remaining in the year, and the difficulty in actually making a profit, a Charity Ball will be very hard to make successful.

Now we will give some announcements unique to our new NHS members! First off, I suggest you scroll all the way down to the "Month of September" post on this web page. This will give a walk through on how this website works. Next, NHS dues are $21, and should be turned in to Mr. Lockamy as soon as possible. Please pay in cash. Our NHS meetings are mandatory, and if you accumulate more than 3 unexcused abscesses, you will be placed on suspension in the club. We hope you all enjoy being a member of NHS, and please remember to serve your community and act as a role model for others!

That does it for the month of March! Thanks for reading our update! Have a great month!
​

Month of February
Hello to all NHS members! With the passing of another month, it is time for another monthly update!
​
Thank you to everyone who participated in the Jean-uary jean drive at the Cherry building last month. Your contributions will help to provide clothing to many children in need of jeans this winter! Thank you all so much!

For starters, we have an NHS meeting planned for February 12th, at 2:20 PM (2/12/2018). This will be the first NHS meeting of the new year, and we will have plenty of announcements to go over. Please attend if you can! Our Habitat for Humanity date has been narrowed down a bit more, and we are expecting a call within the next two weeks to be told exactly when our group will be able to attend the event. The amount of spots will be limited for Habitat for Humanity, so after we send out the registration form, fill it out as quickly as possible. As far as the Charity Ball goes, we are discovering it is going to be very difficult to plan a dance large enough to make a profit with such a small amount of space. We are still looking to make this event possible, but the chance it happens is becoming slimmer. Mrs. Robinson still needs more help for after school volunteering on Tuesday's and Thursday's! Please contact her at warobin4@ncsu.edu for more information.

And for our last announcement, the National Honor Society Induction ceremony is set to take place on February 26th, at 6:30 PM (2/26/2018). We ask that all members attend this event, and we would like everyone to arrive to the event at 6:15 PM. It will be held at the Hunt Library, in the bottom floor auditorium. The ceremony is scheduled to last until 8:30 PM, and will count for 2 hours of volunteer service.

Thank you everyone for reading this months update! Next month we will give a welcome to all of our new NHS members!
​

Month of January
Welcome back STEM NHS members! We hope you all enjoyed your break! We have a few announcements about this upcoming month, most pertaining to the Induction that is coming up next month! Let's get right into it!

First off, there will most likely not be a meeting for this month: with a shortened month due to winter break, and the likelihood of inclement weather coming next week (at the time of writing this update) a meeting will be very hard to coordinate. Instead, we will just put some of the things we would have said in a meeting in this monthly update!

The Jean-uary jean drive is currently being held at the Cherry building. If you have any pairs of jeans that no longer fit you (but are still in good shape), please consider donating them! The jean drive will only accept jeans in good quality, so please do not attempt to donate any jeans with holes, rips, etc.

Get involved! Even though we have no planned group volunteer activities planned for this month, there is still plenty of service work to do on your own! The Interfaith Food Shuttle is looking for weekly volunteers every Saturday and Sunday! Become a tutor! Our school needs volunteers consistently after school every Tuesday and Thursday. If you are interested and would like more information, contact Mrs. Robinson at warobin4@ncsu.edu. If you need some volunteer hours, pursue these service opportunities!

Our charity ball for the UNC's Children's Hospital has been pushed back again, and we are looking for a date sometime within March now. Our Habitat for Humanity date has not been given to us yet, but we have been told we are in the organizations system, and we should anticipate an Email giving us our date for the event. Lastly, the NHS Induction Ceremony will take place in late February. We would like all members to attend, and any member who does attend will be eligible for 2 hours of service. We hope to see you all there!

That does it for the month of January! Thank you all for reading our update! Have a good month!


Month Of December
Hey NHS Members! Time for another monthly update!

Due to this month being so short, there are no group volunteer opportunities scheduled as of this moment: however, there are plenty of ways for all of you to individually contribute to your community this holiday season! If you have the chance, contact your local community and check your town's official website to see if there are any upcoming volunteer events. For example, The Town of Cary is currently looking for volunteers for their Christmas Parade on Saturday, December 9th (12/9/2017). Also, remember community service isn't just volunteering at large events! Plenty of people will be shopping this holiday season: ask some shoppers if they need any help with their bags! Get involved however you can!

As for our plans as an organization this month, NHS is scheduled to conduct a meeting Friday, December 8th at 12:35 PM (12/8/2017). During this meeting, we will be over viewing volunteer events we have participated in throughout this semester, as well as our future volunteer plans for the upcoming semester. During this meeting, we will be reviewing the code of conduct for NHS meeting attendance: many members have been missing meetings without proper acknowledgement. Remember, if you are going to miss a meeting, please notify one of the executive board members. Lastly, we will conclude our meeting with a National Honor Society group photograph. Please bring or wear your NHS shirts to school this Friday to our meeting!

This concludes our announcement for the month. Please make sure that you are studying for your exams, and placing them as your top priority! Remember, school should come first!
​

Month Of November
Hello everyone! This announcement will be fairly brief, as not much is happening this month. Let's get right into it.

For starters, there will be no meeting this month. College schedules are currently very loaded with exams, and it is understood that both seniors and juniors are currently working on two important and difficult projects. Please focus on your schoolwork, and do not worry about any possible meetings for this club until December. Be on the lookout for any E-mails you may receive regarding possible volunteer opportunities.

On November 21st, the charity walk for South Sudan will be taking place at the Friday Institute. Mrs. Gambino will be there, and she would like as my people to go as possible, so please invite your friends and family to come along with you! The event will begin at 4PM, and will last 2 hours. Please make sure you have a ride available to pick you up at around 6PM. Our last announcement is a quick heads up that we will be moving the date of our charity ball to January, as our scheduled date (November 17th) conflicts with a PTSA minute-to-win-it event.

Thank you for reading our updates for the month of November! See you again in December!
​
Month Of October
Hello all! We hope that you are all doing well so far this month! As for us, it is time to update the announcements page of the school website! For starters, let's begin with volunteer opportunities this month.

On October 14th, the Hemophilia 5K walk will take place in Morrisville, and we would like as many volunteers as possible to attend this event. If you have not already, please sign up on the organizations website via this link: https://www.hemophilia-nc.org/FamilyFestival/2017/vol-registration.php. From here, you may sign up for a service, and you will be instructed to input your T-shirt size so that you may be provided with a volunteer T-shirt! (Just a heads up, the event is only for individuals who are 16 and older, however most of you should be fine). Additionally, we have another charity walk taking place this month: the Light the Night walk in Cary. This event will take place on October 28th, and starts at around 5PM. Be sure to monitor your Emails for sign-up information (by the time you check this, the E-mail may not have been sent out yet). For more information, please visit the Light the Night organization's website: http://www.lightthenight.org/north-carolina.

And that about does it for October's announcement! Be sure to check out this month's meeting presentation! It can be found under the Chapter Files tab located on the top of this web page!


Month Of September
Hey everyone! Welcome to the update version of the Wake STEM NHS website! We apologize for our dust; we know this website hasn't been updated for quite some time, and we are sorry for the slow start: things have been pretty crazy this past month! However, we have finally caught up on all of our school work, and it is time to begin working to make this year of Nation Honor Society great and memorable! Let's start with the structure of our webpage.

The Home Page: The first page you will see when you visit our website is the home page. This is a simple welcoming page that serves as a title to our website (as you can see, the only message on it is to visit the announcements page, which if you're reading this, you've already done). Not much detail is on the home page, and its main function is to serve as a formal greeting for visitors to the website.

The Announcements Page: This is where you are right now! Arguable the most important part of our website, this page will keep you up to date on everything important happening in NHS. There will be at least one announcement at the start of each month that details all the events that will be taking place during the upcoming month, and any important deadlines (such as dues, forms, etc.). There may also be other brief announcements placed here, however most of these small messages will be sent through Email.

The Calendar Page: This page will give you an overview on all upcoming events through a calendar platform. This page can help you plan your schedule and participate in as many volunteer events as possible!

Chapter Files: This page gives all members access to important NHS files that are vital to club organization and understanding. Such files we will place on here include previous meeting PowerPoints, volunteer forms, and the service log form! If you miss a meeting, or if you lost a form, go here!

Photos: This page shows photographs of our club, and some of the activities we have volunteered at! This page is a great way to get a good idea of the kind of work we do! A photograph of the old executive board can also be found on this page.

Contact Us: This page will give you the contact information of every member on the executive board of NHS, as well as giving you the contact information of all NHS counselor members.

And that concludes the overview of this website! Now let's briefly talk about what happened this month, and what is due.

For starters, the Durham Arts Festival took place over the 16th and 17th. We are sorry about the inconvenient location, and the lack of awareness shown for this event. Future events will be handled much better!

NHS dues MUST be turned in as soon as possible. These dues are what will allow us to order the T-Shirts for the club!

Speaking of T-Shirts, the shirts we will be ordering this year will have short sleeves, and be navy and white in color. We tried to accommodate each member with the style of shirt they wanted, however we do not have enough funds to do this. As a result, we picked the majority design for all members of the club.

And that's all for this announcement! Stay tuned for more information about NHS, and please, become familiar with our website!
Powered by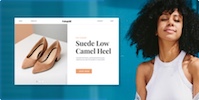 Create your own unique website with customizable templates.